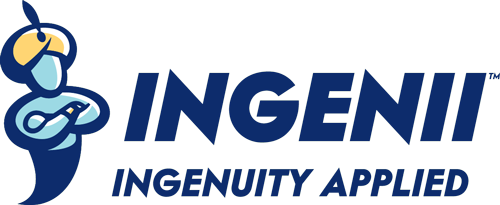 OUR INNOVATIVE INGENII GEN2 BOX
IS THE PROVEN SOLUTION …
To Ductless Mini-Split Installation Challenges for New Construction!
ATTENTION: HVAC INSTALLERS & HVAC PRODUCT DISTRIBUTORS!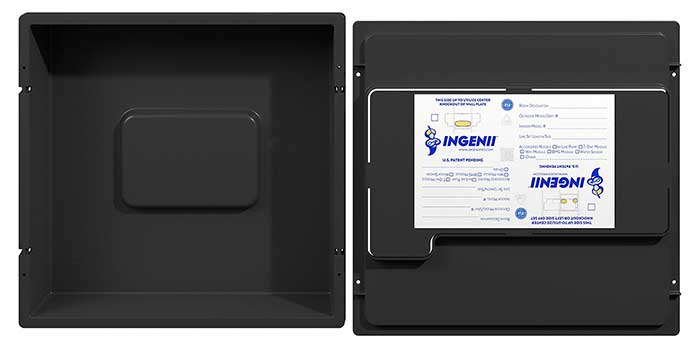 Introducing GEM2™ Box our second generation INGENII box, designed to protect your indoor mini-split components after rough-in.
The GEN2 Box includes numerous enhancements over our first­ generation product, which has been installed thousands of times in homes and businesses in the Pacific Northwest.
Spec Submittal Sheet AF
Spec Submittal Sheet SR
Required for Installation
4 screws to attach to studs
4 screws to attach cover
RTV caulk/caulk gun (for ACH sealing)
Properly sized fine tooth hole saw for cutting Saw/multi-tool to remove protective cut-out
Dimmensions
13.75″ (H) x 14.25″ (W) x 3.25″ (D)
Weight: 2.5Ibs
Installation Instructions
Easy Installation – Watch!
This video introduces Ingenii's innovative new rough-in box for installing Ductless Heat Pump (DHP) evaporators.
Our Unique Flashing System Is Magical, Too!
Have your line-sets ever been damaged in the location where they leave the building? Ever wish there was a better-designed flashing system? Consider your wish granted! Our two-part flashing system allows access to refrigeration line sets after installation without requiring additional penetrations in the building.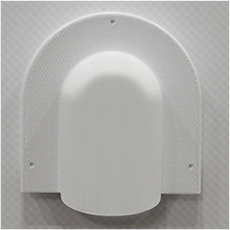 FLASH5
The FLASH5 can accommodate up to three pairs of refrigeration lines with 1-inch insulation.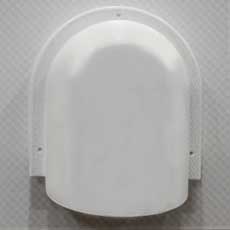 FLASH8
The FLASH8 can accommodate up to five pairs of refrigeration lines with 1-inch insulation.